Lesson 3. The People
We got through the hard part! Now we get to the real fun part of NCT: the people. With 18 people, there's bound to be at least one you like.

This is in age order, so here's the index so you can scroll to your faves:

Intermission 0 - Superlatives
1. Taeil
2. Johnny
Intermission 1 - NCT's Night Night
3. Taeyong
4. Yuta
5. Kun
6. Doyoung
7. Ten
8. Jaehyun
9. Winwin
Intermission 2 - The Love Triangle
10. Jungwoo
11. Lucas
12. Mark
13. Renjun
14. Jeno
15. Haechan/Donghyuck
16. Jaemin
17. Chenle
18. Jisung

Intermission 0 - Superlatives
I didn't know a good place to put this, so I'll put it here! Refer back to this if you need to as you're going through the members.

Best Singer: Taeil -> Doyoung -> Jaehyun/Jungwoo/Haechan -> Renjun/Kun? -> Ten/Chenle? -> Everyone else
Best Dancer: Ten -> Jisung -> Taeyong/Yuta/Jeno
Rap Line: Taeyong, Mark, Lucas, I guess I have to put Jeno and Jisung
Visual/Center Line: Taeyong, Jaehyun, Mark, Winwin, Jeno soon to be Lucas?
Worst Dancer: Chenle/Doyoung
Cooking Line: Taeyong, Jaehyun, Kun, Jaemin this comes up so often. not joking.
DO NOT LET THEM NEAR A KITCHEN: Winwin actually almost burnt down the 127 dorm, Mark
Moodmaker Line: Johnny, Taeil, Haechan
Act-Like-Maknaes-But-Not-Maknaes Line: Winwin, Mark (including in NCT Dream settings)
Foreigners: Johnny (USA Chicago), Yuta (Japan Osaka), Kun (China), Ten (Thailand), Winwin (China), Lucas (Hong Kong), Mark (Canada/New York), Renjun (China), Chenle (China) sometimes they count Jaehyun (USA Connecticut)
Speaks English: Johnny, Ten, Jaehyun, Mark I am not putting Lucas here sorry
Best Foreigners at Korean: Yuta, Renjun, Kun?
Wittiest: Doyoung, Haechan, Johnny
Moms of NCT: Taeyong, Doyoung, Kun this is not a gender roles joke this is them actually saying like a mom although kun prefers dad or older brother when someone calls him mom
Eats a lot club: Lucas -> Jaehyun, Johnny, Doyoung
Have had MC gigs: Doyoung, Jaehyun, Mark, Jeno
Confident Gays: Jungwoo -> Haechan -> Jaemin but they're never like that with each other
Have lyric writing credits: Taeyong, Mark, and my boy Jaehyun for one song uwu
1. Taeil
Name: Taeil
Full Name: Moon Taeil
Birth Year: 1994
Units: NCT U (Without You), NCT 127
Nationality: Korean
Tame or Wild: Wild
Role: Lead Vocalist. Oldest.
Lives With: 127, roommates Yuta and Winwin RIP winwin
Most Popular Ship: Probably Winwin aka WinIl at this point. We'll get to it later.
Actually Closest To: Probably between Taeyong, Johnny, and Yuta
Random Shit:
Loves WinWin. Too much to be normal.
Has a really good voice
and no, i'm not saying anything else about this song
Works out a lot but apparently doesn't have a ton to show for it
Is a jokester. He doesn't show it on camera often, but the other members love it
if you're a Taeil stan, please tell me must-watch videos to put here
2. Johnny
Name: Johnny
Korean Name: Seo Youngho
Birth Year: 1995
Units: NCT 127 (not Firetruck)
Nationality: American (Chicago)
Tame or Wild: Wild
Role: Tallest
Lives With: 127, roommate Taeyong
Most Popular Ship: Ten I love JohnTen sooooo much, Johnny is just a softie for Ten
Actually Closest To: Jaehyun? (spends most time with him because of NNN), Taeyong, Ten & Mark because English
Random Shit:
The biggest flirt (source: just watch any of their American interviews)
He was a trainee for ~8 years because he only trained part-time while still going to school in the US . trained with exo (insert sehun mistaking jeonghan for johnny vid. he was offended)
Doesn't get lines
Said to be the moodmaker of 127, but we don't see it that often on camera
Solid bro
INTERMISSION 1: NCT's Night Night
NCT's Night Night is a nightly radio show hosted by Johnny and Jaehyun that started broadcasting on 170320 and is still going. It's one hour hour from 11 PM - midnight KST, and sometimes viewable, sometimes prerecorded. Guests have included EXO members, Red Velvet, Jonghyun, other NCT members or entire NCT subunits, and other artists like Chungha, EXID, Monsta X, Stray Kids, Pentagon, Oh My Girl, Kard, Astro, Got7, Day6, Gfriend, Gugudan, Lovelyz, Seventeen, the list goes on. Most importantly it lets Johnny and Jaehyun talk casually, discuss fun topics, engage with fans, and occasionally do hilarious punishments all posted on nctnightnight's instagram.

Highlights & Important Bits:

Doyoung guests every Saturday so he's basically a host
punishments like sexy dance to lion king, johnny and taeyong dancing to bubble pop, dancing to new face, doing a freestyle rap, dancing to red flavor
Cute shit all the time (bonus doyoung)
OOTDs. Every day. Courtesy of NNN instagram
Johnny and Jaehyun either sharing things about their lives, or the writers publicly embarassing them in front of all their fans
3. Taeyong
Name: Taeyong
Real Name: Lee Taeyong
Birth Year: 1995
Units: NCT U (The 7th Sense, Boss, Baby Don't Stop), NCT 127
Nationality: Korean
Tame or Wild: Depends on the day
Role: Official leader of 127, Shadow leader of the rest of NCT, Visual, Main Rapper, Main Dancer of 127, basically everything
Lives With: 127, roommate Johnny
Most Popular Ship: Jaehyun Jaeyong is the ship that has been around since predebut and has the biggest crackhead shippers. You've been warned.
Actually Closest To: Johnny or Taeil? Johnny went to his sister's wedding but it was also probably predebut
Random Shit:

if there's one person you recognize from NCT, it's him
SM did the thing where they force the charismatic look on the biggest fluff ball of the group
I'm convinced he would rather be with animals than with people 100% of the time
127 says he's the best dancer of 127
here's him rapping baby don't like it live and rapping baby don't like it as intended since you needed this in your life
Nags a lot
Is a clean freak. De-stresses by cleaning. Loves the smell of Febreeze.
One of the members who can cook (you'd be surprised but there is a LOT of NCT cooking content out there and there is a clear line of members who can cook)
part of the gamer line
smol
loves sweets
actually the most adorable person in NCT
my favorite member when it comes to fan service runner up is yuta
is a robot who malfunctions often
Mom #1
here's a link to my Taeyong essay I wrote to get an Around deck released on Idolise
Here are some of my favorite Taeyong videos: : this vlive, this vlive in general i love seeing him talk about work but also the end of this vid is somethin, and this fancam there is a LOT of depth and dimension to Taeyong, so I can recommend videos depending on which side of Taeyong you like
4. Yuta
Name: Yuta
Real Name: Nakamoto Yuta
Birth Year: 1995
Units: NCT 127
Nationality: Japanese (Osaka)
Tame or Wild: Honestly I think he's tame
Role: Dancer I guess, Smiler, Winwin-lover
Lives With: 127, roommates Taeil and Winwin again, RIP winwin
Most Popular Ship: Winwin we will get to this later
Actually Closest To: Winwin and Taeil roomies
Random Shit:
"manly man" or w/e but he's also super emotional and not afraid to show it
was on Abnormal Summit predebut where he was supportive of transgender people and spoke out against gender roles
good at talking in front of a camera (there are a lot of people in nct who aren't...)
imho he may be a better dancer than taeyong, he just brings it on stage
TVXQ fanboy
Works out a lot and has something to show for it
most fluent in Korean out of the foreigners and knows more about Seoul than Taeyong
loves Winwin so much and really isn't afraid to show it
Must-watch videos: NCT Life Osaka. Yuta is a very thoughtful person, and his caring personality is really brought out in this season.
5. Kun
Name: Kun
Real Name: Qian Kun
Birth Year: 1996
Units: none (until NCT China)
Nationality: China
Tame or Wild: The most tame
Role: Vocalist? Future leader of Chinese unit? he's not in a unit so he doens't have a role, but he wants to be remembered as a kind older brother to NCT squeals
Lives With: Lucas & Jungwoo & maybe trainees?, roommate Jungwoo I think
Most Popular Ship: Winwin (mainly predebut for winwin)
Actually Closest To: Lucas and Jungwoo? roomies
Random Shit:
The elephant in the room. He's been a publicized SM Rookie since ~2015, was in the chinese version of Without You and a season of NCT Life, but didn't officially debut until Black on Black was released this year
not in any unit except NCT 2018 (aka NCT as a whole)
Nice guy
Mom #2
Part of the NCT cooking line
Graduated college and spoke at a commencement ceremony this year?? what a nice kid to bring home to the parents
6. Doyoung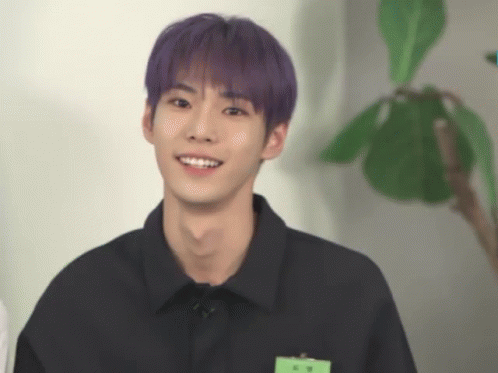 Name: Doyoung
Real Name: Kim Dongyoung
Birth Year: 1996
Units: NCT U (Without You, Boss), NCT 127 (not Firetruck)
Nationality: Korean
Tame or Wild: Tame but claims he's even tamer
Role: Vocalist. MC. Mom #3. Spokesperson. NCT Dream's #1 fan.
Lives With: 127, roommate Mark
Most Popular Ship: Jaehyun? (predebut ship). But shout out to the true Tom & Jerry couple DoTae
Actually Closest To: I have no idea actually. I think he's a loner on the internet tbh
Random Shit:

makes tia straight
has my favorite voice in NCT
bark is louder than his bite. lots of bark.
best MC in NCT. he's amazing at MCing.
Such an NCT Dream fan. He's always supporting them. He loves to MC for them. His bias is Jeno
also was a fan of jungwoo but may have dumped him. he definitely likes jeno more.
he nags a lot so in turn everyone in NCT likes to make fun of him
7. Ten
Name: Ten
Real Name: Chittaphon Leechaiyapornkul Had to copy and paste this
Birth Year: 1996
Units: NCT U (The 7th Sense, Baby Don't Stop) basically confirmed for NCT China
Nationality: Thai but ethnically Chinese?
Tame or Wild: Wild he's the crazy one
Role: Dancer. The best dancer. No contest. Rapped in T7S but is now a vocalist for BDS.
Lives With: Dream, has his own room I don't know but he's cute with the Dreamies and that's what matters
Most Popular Ship: Johnny I think (Taeyong may be catching up)
Actually Closest With: Johnny? Maybe Taeyong?
Random Shit:

Speaks Thai, English, Korean, learning Mandarin
HE'S SO MUCH FUN he always makes me smile
Debuted in 2016 and didn't have constant activities after until 2018 aside from Hit The Stage. Was still in some NCT Lifes, SMTowns, etc but was said to have a leg injury. Officially excused from Thai military service for said leg injury. Didn't live in the dorm during his hiatus, said he traveled quite a bit.
Shortest person in NCT?
He's the best dancer of a dance-centric group. He's a big deal. He was on a dance show called Hit The Stage, I recommend looking up his performances because he was amazing
Has two SM station songs that are some of my favorite songs in the entire NCT discography: Dream in a Dream side note: can you spot the lucas (dance version one and two) & New Heroes (dance version)
has a long ass dance solo in Black on Black
this predebut fancam is one of my favorite fancams to ever exist. he's just an amazing performer
MUST-WATCH TEN VIDEO: NCT U MV Commentary

8. Jaehyun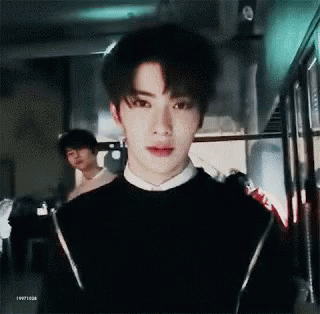 Name: Jaehyun
Real Name: Jung Yoonoh
Birth Year: 1997
Units: NCT U (T7S, Without You, Boss), NCT 127
Nationality: Korean
Tame or Wild: Tame
Role: Vocalist. Shadow visual. Dancer. Hearthrob.
Lives With: 127, roommate Haechan
Most Popular Ship: Taeyong (Jaeyong is an overrated ship but I love them anyway)
Actually Closest To: Johnny? (again spends most time with him)
Random Shit:
My bias.
Jaehyun, sometimes called Yoonoh, called Jay in the States, and picked up the nickname Jeffrey somehow (cough Johnny)
Lived in Connecticut (USA) for 4-5 years when he was young, is basically fluent in English now
SM loves to promote him, Taeyong, and Mark so us fans live pretty easy
He's a real life Disney prince
Athletic, nice body says Taeyong pre-debut to present
He's not the best dancer but he has a center part in the dance break of Cherry Bomb and imo he can move the best in all the important ways
Part of cooking line
Part of gaming line
He can kind of do anything and get along with anyone
He was on Laws of the Jungle. Here's a short highlight reel. Here's a longer highlight reel I saved you hours of your life right there
Really really pale
Can't act or lie for his life, just look at him being unable to keep a straight face
Born on valentines day
Your faves say he's handsome and ask for his number on broadcast. literally mr. popular. wow.
don't forget he's part of vocal line even though his voice is very distinct
his favorite thing in the world is music
subjective meta time: a lot of people ask me why i love Jaehyun so much. he's not the best at anything in NCT, he doesn't have a standout personality, he's not the official visual. but he's one of those people who's always there, who you have to dig a little deep to get to. i'd describe him as like clear glue in 127. he gets along with everyone, never really shows an ego with other members despite being one of the most popular and sm favorites, doesn't really brag nor need people to hype him up. he doesn't want to be the loudest in the room, but at the same time he's not shy. he's a very happy and positive person without being overbearing, and I think that rubs off on people around him.
MUST-WATCH JAEHYUN VIDEO: a listener's confession,
9. Winwin
Name: Winwin
Real Name: Dong Sicheng
Birth Year: 1997
Units: NCT U (Boss), NCT 127
Nationality: Chinese
Tame or Wild: Tame
Role: Visual, dancer I guess??
Lives With: 127, roommates Taeil and Yuta
Most Popular Ship: Yuta but I ship JaeWin
Actually Closest To: Renjun. No question.
Random Shit:
Winwin is my #2. I have little patience for people who do dumb things. But Winwin is the most endearing idol I've ever seen, and despite his dumb moments I have completely fallen for him
NCT calls him the blackhole charm --- once you see it, you're in deep and you can't get out. Myself, Yuta, and Taeil can vouch for this.
it's actually really cool watching Winwin 2016 - present because his korean improved SO MUCH
obligatory he's trained in chinese traditional dance
doesn't get lines
I'm fairly sure less than half these lines in this video are actually his
everyone in NCT is in love with him but he's no one's bitch
named NCT 127's bias. named the boss of boss unit. he's really that bitch of NCT
part of gaming line
CANNOT COOK. DO NOT LET HIM COOK
he's really pretty and adorable. everyone in NCT likes touching him because of it
he's really transparently honest in that nobody can really force him to do something that he doesn't want to do (including fanservice)
he will pretend that he doesn't understand korean if it gets him out of something he doesn't want to do
exo fanboy, bias is sehun. explains a lot.
I fell for Sicheng after watching: NCT Life K-food Challenge honestly this is my favorite season of NCT Life, it's ridiculous and fun
Intermission 2: The Love Triangle
There's an actual love triangle in NCT. In the form of roommates Winwin, Yuta, and Taeil. Here's the story.
Yuta has always loved Winwin since like pre/127 debut because they're both foreigners and Yuta wanted to take care of the other foreigner
Taeil has always thought Winwin was cute. Used to room with him early 127 days, then didn't and things got awkward when the crush became too much, and is now back to okay terms with him.
Now they both fight for his affection and for the coveted spot of Winwin's shipping counterpart.
But wait, Danni, this sounds like a dumb fangirl fanfic. Why is this important and why are you sharing this? Because NCT shares it with us, not the other way around. They had an official shipping poll on their Twitter after Doyoung made a video. Winwin had no say in this. Yuta is very happy.
So, Danni, if this is a thing, how serious of a thing is it? Well, this is what we know:
All Winwin does is play video games, and Taeil tries to distract him by 1) being obnoxious around him, 2) being even more obnoxious around him, 3) working out around him in hopes of seducing him. It doesn't work
When defining love, NCT used the phrase what Taeil feels with Winwin
Yuta watches romantic animes then tells Winwin to say lines of the female protagonist.
Yuta has Winwin as his phone wallpaper.
If you don't believe a word I say, watch this Vlive. I can't make this shit up.
Some other notes regarding this I want to say --- 1: I don't ship either of these. I ship JaeWin because unrequitted love is nagl. 2: There's an added element --- Johnny one-sided loves Taeil. That's a story for another day. 3, and what you should really get out of this saga: Winwin has 127 wrapped around his finger. He's that bitch. You better stan.
10. Jungwoo
Name: Jungwoo (aka ZEUSSSSSS)
Real Name: Kim Jungwoo
Birth Year: 1998
Units: NCT U (Boss)
Nationality: Korean
Tame or Wild: Wild
Role: Vocalist
Lives With: Kun, Lucas
Most Popular Ship: Lucas
Actually Closest To: Lucas/Kun likely
Random Shit:
really good vocalist that they've been hiding from us until now??
speaking of hiding, he's been in sm rookies since pre-NCT. but he just debuted now. wyd sm
the definition of soft
his signature is my favorite
actually talks like those memes that are like ˢᵖᵉᵃᵏˢ
sends everyone in NCT into a gay panic, including easy mode boss taeyong, regular mode boss doyoung, hard mode boss jaehyun but he could not defeat ten
11. Lucas
Name: Lucas
Real Name: Wong Yukhei (Cantonese)/Huang Xuxi (Mandarin) NCT usually defaults to Xuxi when they forget to say Lucas
Birth Year: 1999
Units: NCT U (Boss) likely to be in NCT China
Nationality: Hong Kong, is ethnically half Chinese and half Thai
Tame or Wild: The most wild
Role: Rapper, Beautiful Human, Loudness, Eater
Lives With: Kun, Jungwoo
Most Popular Ship: Jungwoo (but I'm waiting for Mark/Lucas to be a thing. Just you wait)
Actually Closest To: I have no idea, Kun?
Random Shit:
he hit us like a freight train
I have no idea what he's fluent in. I'm assuming Cantonese. He's more comfortable interjecting with random English than Korean or Mandarin. He may be on a Thai show so he may speak some Thai? We really don't know
His mom is from Thailand, and he says he visits Thailand about once a year
he is the highlight of NCT 2018
fun fact i screamed the first time i watched Boss when he started rapping. It was 2 AM. full-on scream.
He just joined NCT this year and has stolen every fan's heart
HE IS SO LOUD
no filter
not as tall as Johnny
works out a lot. it's his #1 hobby
He and Chenle are terrible together because they're even louder than Lucas by himself
He's extremely bitter he's not in NCT Dream
12. Mark
Name: Mark
Real Name: MARK LEE
Birth Year: 1999
Units: NCT U (T7S, Boss), NCT 127, NCT Dream (2016 - 2018)
Nationality: Canadian
Tame or Wild: Tame
Role: Rapper, unofficial leader of NCT Dream, Fake maknae of every NCT subunit yes, including Dream
Lives With: 127, roommate Doyoung
Most Popular Ship: Haechan (aka MarkHyuck). Also the most popular and best ship of NCT period.
Actually Closest To: Haechan
Random Shit:
there is no way he's not a gryffindor
he's like the opposite of me so this is really hard for me to write
doesn't stop rapping. Freestyles on the streets of LA. supposedly raps in his sleep.
easily SM's favorite. There was an SMTown set list where I counted, and Mark had the most stages. Out of everyone in SMTown. props.
he speaks english like a stereotypical second gen bro
all of NCT loves him but I think he loves 127 more
successful xiumin fanboy
CANNOT COOK. DO NOT LET HIM IN A KITCHEN. don't even let him hold a non-butter knife.
the cutest thing is seeing him grow up with the rest of NCT: middle school graduation -> high school graduation
13. Renjun
Name: Renjun
Real Name: Huang Renjun
Birth Year: 2000
Units: NCT Dream, NCT China likely
Nationality: Chinese
Tame or Wild: Tame but closer to the edge
Role: Vocalist, Translator, Badass
Lives With: Dream
Most Popular Ship: Jeno, Jaemin Renjun made a point to announce that he bought Jaemin expensive sugar cubes for his birthday. This kid.
Actually Closest To: Winwin.
Random Shit:
rumored to be of Korean descent? Grew up bilingual? something like that
Exo fanboy
best vocalist in Dream aside from Haechan. But really, his vocals are great and underrated (chorus is like all him too, you'd be able to tell if it was Haechan)
hobby is drawing but apparently sucks at drawing
most fluent in korean of China line. He often translates in vlives and videos for the less fluent members
really what i'm trying to say is 1. he's a good singer, 2. he's a good dancer, 3. he's insanely good at languages. He did this all before he was 18. Why aren't you stanning???
violent child but at the same time is very emotional and sweet and caring
if you want to cry, search on youtube for videos of him crying. it hurts my soul but he's really a sentimental boy who deserves the world
revealed that when jisung becomes an adult, dream are going to have a fist fight on the rooftop. he wasn't kidding. this was on NCT Night Night and JohnJae's non-reaction still gives me life. like these kids are about to fight to the death and you just smile and nod???
14. Jeno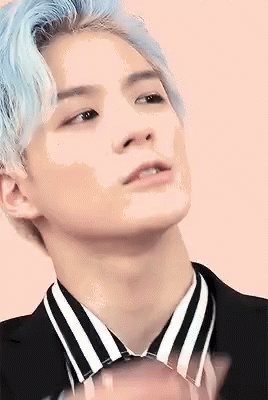 Name: Jeno
Real Name: Lee Jeno
Birth Year: 2000
Units: NCT Dream
Nationality: Korean
Tame or Wild: So tame it's boring
Role: Dancer. Visual of NCT Dream imo. Rapper. Buzz Killington. Favorite victim of confident gay attacks.
Lives With: Dream
Most Popular Ship: Jaemin? Renjun?
basically Jaemin went on hiatus for an injury, renjun/jeno got popular, jaemin came back and nomin (jaemin/jeno) was full force again. instead of fighting like other shipping people the fandom decided on the ot3 of jeno/jaemin/renjun and everyone was happy. all 3 are really close. Haechan 4th-wheels all '00 line outings.'
Random Shit:
overshadowed dance-wise by Jisung but has a center spot in black on black so take that, 127!! side note i honestly think its really funny that most of the center spots on that song aren't 127 folks
all of NCT calls him boring. he's no-fun / no-jam Jeno
NCT's resident cat lady
Doyoung's bias probably because Jeno is the least likely to give doyoung shit
related to the last bullet - this is the best thing to come out of the NCT twitter account
15. Haechan
Name: Haechan
Real Name: Lee Donghyuck NOTE: he went by Donghyuck predebut, so it's common to see his name as Donghyuck
Birth Year: 2000
Units: NCT 127, NCT Dream see here? he's also in both units. not just mark! /endrant
Nationality: Korean
Tame or Wild: Wild
Role: 4th vocalist of 127 but 1st vocalist of NCT Dream go figure. proud maknae of 127. aegyo king. king of learning other group's choreography.
Most Popular Ship: Mark
Random Shit:
is the worst little shit. Always has been, always will be
nickname is Full Sun, comes up a lot on the NCT twitter
is probably my NCT Dream bias and most similar to me personality-wise
insanely witty and quick-thinking
he has very unique vocals. some love it (me), some hate it
he looooooves aegyo. he loves being cute. i think he fits in a lot better with 127 just because he loves being the cute maknae
likes learning choreography of other groups, random dance battle king
he loves everyone and no one loves him
his confidence is scary high. he's just fearless, but gets shy when you compliment him
loves skinship and kissing members. everyone in NCT is fair game. the more unlikely they are to reciprocate, the better
in general a confident gay
wrote that his favorite thing was mark lee, and his least favorite thing was mark lee
responsible for my favorite nct videos ever. Haechan really tries to be close to as many people in NCT as possible.
MINI INTERMISSION: MarkHyuck
Markhyuck have been next to each other since SM Rookies, then pushed into two units together. They are polar opposites: Mark is timid, shy, endearing. Haechan is confident, brash, witty. They clash. A lot. But since they've been together so long and spend so much time together, they're insanely soft. Here's a summary of their relationship, narrated by them. Here is 22 minutes of Markhyuck content. Fun facts: they were supposed to room together before and couldn't do it, one night they had to trade rooms with other members. But Mark admits he goes to Jaehyun/Haechan's room when JH's not there to watch movies with Haechan. You may think their relationship doesn't matter, but it does. In 2017 fans noticed they were pissed at each other. It showed in performances, in airport pics, etc. We still don't know why they fought and how they made up, but that shit was serious.
16. Jaemin
Name: Jaemin
Real Name: Na Jaemin
Birth Year: 2000
Units: NCT Dream
Nationality: Korean
Tame or Wild: honestly tame but he's still fun
Role: Rapper and Dancer I guess
Most Popular Ship: Jeno i LOVE nomin ok
Random Shit:

he had an injury and skipped My First and Last and We Young. he only promoted in Chewing Gum and Go
they redid We Young choreo to be with 7 people so he's not awkwardly left out thank god
usually goes by Na Na
is sf greasy. all he does is talking about how much he loves NCTZens
everyone is so happy he's back
can cook. part of cooking line. competes with kun whenever they have vlive competitions.
i love his smile sfm
17. Chenle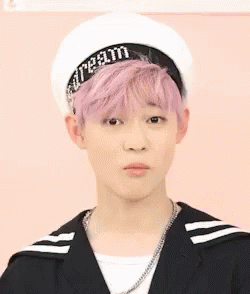 Name: Chenle
Real Name: Zhong Chenle
Birth Year: 2001
Units: NCT Dream, NCT China likely
Nationality: Chinese
Tame or Wild: Wild
Role: Vocalist
Lives With: Dream when promoting (crashes on their couch supposedly?), with his parents otherwise
Most Popular Ship: Jisung, they're bffs
Actually Closest To: Jisung. They're inseperable. Honorifics were confusing for Chenle so he just dropped it with Jisung because it didn't make sense. I'm not even going to link stuff about them here because you'll see it in every single Dream video you watch.
Random Shit:
didn't train long
Jaehyun's bias so he's my bias just kidding
was famous child star pre-debut
lives in a bougie apartment with his parents instead of in the dream dorm when not promoting
LOUD but not as loud as lucas
likes imitating people. not in the kpop talent kind of way but immediately repeating what they're saying kind of way
people call him a Dolphin because he has a dolphin laugh (click at your own risk)
18. Jisung
Name: Jisung
Real Name: Park Jisung but more often Jisung Pwark
Birth Year: 2002
Units: NCT Dream
Nationality: Korean
Tame or Wild: Tame
Role: Dancer. Rapper. Mainly dancer.
Lives With: Dream
Most Popular Ship: Chenle
Actually Closest To: Chenle ofc
Random Shit:
he's the youngest but doesn't act like it
he's pretty awkward. cute little kiddo.
One of those maknae's on top. savage kid.
he is an AMAZING dancer. specializes in popping. he's the 2nd best dancer in NCT
i watch this video at least twice a month
BUT WAIT. there's more
these are all the trainees spotted at a tvxq concert this year. which means they're all contenders for NCT 2019
You made it this far! Ready to go to the
last part of the guide?